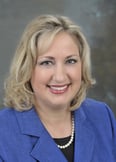 This month we are very pleased to honor recently appointed CCI board president, Julia (Julie) Thompson, PhD, RN, CNS, CIP, CNOR, CNS-CP. A perioperative nurse for over 30 years and certified as a CNOR since 1990, Dr. Thompson has practiced as a staff nurse, manager, assistant director, educator, Clinical Nurse Specialist, consultant, and researcher in surgical services. Julie attributes her successful career to a strong foundation in the nursing process, a passion for continued learning, and an enthusiasm for patient safety and advocacy.
Julie knew she wanted a place in the operating room prior to graduating from nursing school. As an undergraduate at the University of Texas Medical Branch of Galveston (UTMB), Julie chose to complete an OR course as an elective the summer between her junior and senior year. This course took place at John Sealy Hospital, Level 1 Trauma Center, where she was later accepted into the new graduate nurse OR orientation program. Within the orientation program, Julie was able to work with every surgery specialty and was soon promoted to head nurse of the ophthalmology surgery service line. From here her desire to continue to learn ignited and she began pursuing an advanced degree in perioperative nursing with a Clinical Nurse Specialist track and a minor in nursing education. At the time, the perioperative nursing concentration was only available at the University of Texas Health Science Center at San Antonio, proving she was ahead of the curve in the profession. Julie later continued her quest to expand her knowledge and received a doctorate in nursing research from Texas Women's University at Houston.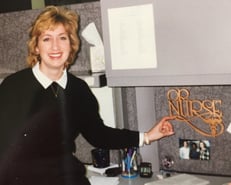 In addition to a thirst for knowledge, perioperative nursing brought to light Julie's passion for patient safety. Early in her career, Julie recognized the unique opportunity the perioperative profession presented-to be a patient advocate in the truest form, when the patient needs it most. This fact has continued to motivate her on a daily basis, carrying her through her career to this day. In her current position as the Administrative Director of Research & Sponsored Programs at the Harris Health System in Houston, she oversees the privileged and confidential institutional review and approval process of all proposed research activities involving human subjects to protect their safety, rights and welfare with the ultimate goal to minimize potential harm to patients. Julie also currently serves as a faculty member at the University of St. Thomas Carole and Otis Peavy School of Nursing in Houston where perioperative nursing is the site for the required clinical experience in the first nursing course in the BSN curriculum. Through her transitioning roles in the OR and beyond, Julie has discovered the knowledge and skills she uses as a perioperative nurse have transferred to other areas of healthcare and to the business arena as well.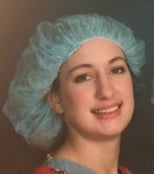 Through her experience, Julie has seen first hand the impact this group of professionals can have, especially as relates to patient safety and care. A highly engaged member of the perioperative community, Julie serves as a Peer Reviewer for the AORN Journal, is a member of many nursing societies and organizations, and has published several articles as well as presented at health care conferences locally, regionally, and nationally on various perioperative nursing and research topics. When asked what advice she would give to a new nurse, she expresses the importance of getting involved with the community and joining professional organizations. Julie explains that by becoming a member of the American Nurses Association or AORN, a nurse is able to complete the picture of nursing for the perioperative population as well as the entire industry. As a volunteer for both CCI and AORN, she has been able to directly involve herself with the advancement of the perioperative nursing profession - a feat that does not happen on its own. Some volunteer opportunities may be smaller than others, and some may be at the local level as opposed to national, but all are vital to the shared mission to promote safety and optimal outcomes for patients undergoing operative and other invasive procedures. When nurses are looking to become further involved in the profession, Julie suggests beginning by finding their passion. She asks them to consider, "which issues really 'push my buttons'?" One nurse may be driven by patient advocacy, while another is fascinated by professional development and education. Once a passion has been found, nurses can look for opportunities in areas that truly motivate them and begin making a difference.
Dr. Thompson is pleased to be continuing her career and embarking on a new journey as the new CCI Board President. With an extensive background in perioperative nursing, a strong desire to advance the profession, and create a safer environment for patients, we know Julie will continue to find opportunities to make a difference.