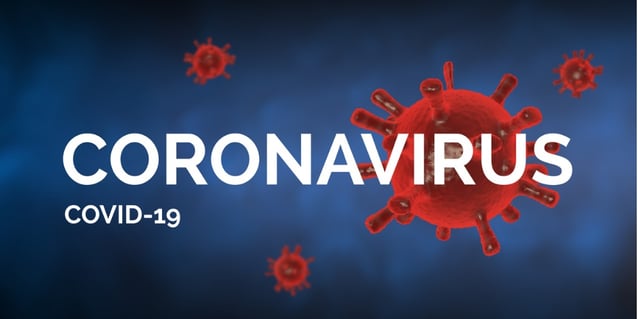 Staying well informed on new findings and best practices is an essential component to remaining safe and healthy during a pandemic. This is especially true for those working on the frontlines. There are endless resources available concerning COVID-19, but not all are credible. We have compiled a list of reputable resources that are beneficial for nurses as they navigate the changing landscape of healthcare during COVID-19.
American Association of Critical-Care Nurses (AACN)
AACN is focused on assisting nurses with providing the best care possible to their patients. To ensure their nurses are knowledgeable on how to administer the best care to patients while keeping themselves and loved ones safe, they have provided clinical resources that can be referenced by nurses for free. These resources include downloadable pocket reference cards, information for how nurse managers can manage nurse PTSD, and relevant sections of "AACN Procedure Manual for High Acuity, Progressive and Critical Care," among many others.
This self-paced online course includes essential information needed by nurses to provide care for COVID-19 patients.
American Nurses Association (ANA)
This three-part webinar series provides nurses with the proper information and resources to provide essential care to patients with COVID-19. Registrants can expect to be immersed in real-world ICU scenarios, while interactive elements encourage the development of safe and effective practices.
American Psychiatric Nurses Association (APNA)
The APNA has provided resources for how nurses working on the front lines of COVID-19 can manage stress and take care of themselves during this time. You can find information on acknowledging and understanding your reactions to stress, tips for taking time for your well-being, and warning signs of excessive stress, to name a few.
Association of periOperative Registered Nurses (AORN)
AORN has provided a wide variety of resources for nurses, including information on hospital preparedness, supply shortage resources, infection prevention and control, and various other relevant references.
AORN has been working with the American College of Surgeons, American Society of Anesthesiologists, and the American Hospital Association to develop a roadmap to guide readiness, prioritization, and scheduling for elective surgeries. Many nurses have stated that their facilities are following this roadmap closely when discussing resuming elective procedures.
Centers for Disease Control and Prevention (CDC)
The CDC website is the definitive resource on COVID-19 information and best practices. They have a comprehensive collection of available information for both the general public and healthcare professionals. Resources include what to do if you are sick, guidance for keeping people safe, and much more. You can also track how the virus is impacting places around the world with data that is updated daily. The amount of information on the website is extensive, but there are several noteworthy pages to explore.
This page offers frontline healthcare professionals a checklist of fundamental steps to prepare for transport and arrival of patients with confirmed or possible cases of COVID-19. Although COVID-19 has impacted most communities around the country, it can still be beneficial to compare the steps implemented by your facility against this list provided by the CDC.
Frontline healthcare professionals should regularly review this page for essential information on COVID-19. The CDC periodically adds and updates resources, such as guidance for infection control and strategies for elastomeric respirators. They have also included information for preserving supplies, caring for patients, and protecting patients and workers at your facility.
The Ohio State University College of Nursing
The Ohio State University College of Nursing and Helene Fuld Health Trust National Institute for Evidence-based Practice in Nursing and Healthcare has compiled numerous evidence-based resources to benefit not only nurses and healthcare professionals but also the general public. Their repository includes information on PPE for healthcare workers, staffing recommendations, ventilator information, and more. They are continually updating their resources to ensure they are providing the most reliable information.
This on-demand webinar provides evidence-based information on COVID-19 topics relevant to healthcare professionals. Topics include - ventilator sharing, use of handmade masks, and staffing models in COVID-19 acute care settings.
Overall, there are numerous reliable resources to ensure you stay knowledgeable and updated on best practices during this pandemic. Since this is a fluid and unprecedented situation, it is encouraged to visit these credible resources regularly. Staying informed about best practices amid this evolving situation can help secure the safety of yourself, your patients, your colleagues, and your loved ones.