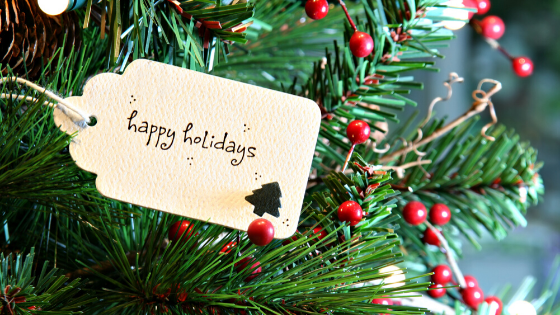 The holiday season can be especially stressful for nurses. While many are jet setting to visit family and friends throughout the holiday season, countless nurses are working long hours instead. Often, the facility is short-staffed this time of year, which means that the nurses working those undesirable shifts are having to add to their already massive workload.
The best way to combat burnout is to add a little holiday cheer to your facility this time of year! It is important to remember that not everyone celebrates the same holiday, so here are a few ways to celebrate the holidays in your facility, while remaining mindful of everyone's traditions.
Festive Decorations
Adding decorations to your facility can get everyone in the holiday spirit and boost morale. A few decorations in the break-room and hallways will certainly spruce up the environment and excite staff and patients alike for the holiday season. A minimal budget means you can make the decorations yourselves as an additional holiday activity. For those at a larger facility or who work with nurses who celebrate a variety of holidays, consider breaking into teams and encouraging team members to choose a holiday or theme and decorate an area. You can also make this a friendly competition within your department by offering a small prize to the team with the most outstanding decorations!
Holiday Treats
Delicious food at work can quickly alter the work atmosphere. Everyone loves having treats of all kinds to indulge in while they are working hard over the holidays. There are several ways you can include your favorite dishes in your facilities' holiday celebration.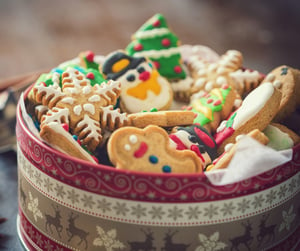 Holiday Potluck
Choose a day that works best for your team and arrange a holiday-themed potluck! Encourage nurses to bring their favorite holiday dishes to share.
Cookie Exchange
Baked goods are essential around the holidays. Incorporate everyone's favorite treats by organizing a cookie exchange among your team. You could even set-up empty cookie boxes, so everyone can create a variety pack to take home.
Gingerbread House Competition
Gingerbread houses are a staple of the holiday season. A gingerbread house decorating contest can be refreshing for those who like to use their hands or have a creative streak! We know there is barely enough time to eat lunch while on shift, let alone decorate gingerbread houses, so encourage nurses to decorate theirs on their own time and then bring it in for voting. This option also allows employees to include their families and friends! You can display the decorated gingerbread houses around your facility to extend the holiday cheer.
Secret Santa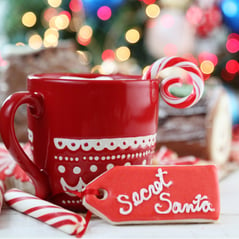 A Secret Santa gift exchange is an excellent way to add holiday glee in your facility with small gifts and easily include everyone on the team. This activity can also help the employees get to know each other. If you're not familiar with this holiday favorite, it is straightforward, fun, and inexpensive. Each person puts their name in a bowl, and each participant draws a name from it. This way, everyone is randomly (and secretly) assigned another person to buy a gift for. Each participant then surprises their person with a holiday gift! Since this is relatively common, consider sprucing it up by setting a low-price limit for more creative presents or a unique theme.
Charity Drive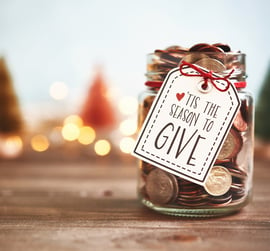 The holidays are the season of giving. Giving back to the community or a charity as a team can have a positive impact on your company culture. Nurses already do so much for their community day-to-day, but a charity drive provides a unique opportunity to assist in other ways. Providing an avenue for employees to get involved with a charity project will not only increase employee engagement, but it also fosters teamwork and boosts spirits during what can be a challenging time of year. It is not a secret that when your employees feel good, morale drastically improves.
The best place to start is getting employees involved with the decision-making process, guaranteeing they have an emotional investment in the project. You can ask them to write down a charity to support, or a volunteer opportunity they think would be beneficial and enjoyable for the team. Then you can have everyone on the team vote on how you plan to give back to your community and move forward from there!
All in all, the holiday season comes with a variety of possibilities to make your fellow nurses feel appreciated, fulfilled, and joyful. Since many nurses are sacrificing time with their loved ones to fulfill their work commitments, it's even more important to add some holiday cheer to the facility.