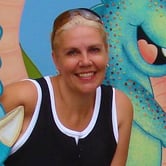 From a very young age Nancy knew she was supposed to be a nurse. She remembers having a coloring book with pictures of different occupations on each page; specifically, Farmer Brown, Chef Tony and Nurse Nancy. She thought to herself, "Oh look…I am Nancy and it says here that I am supposed to be a nurse when I grow up." It was this simple childhood logic that lead her on a great journey to become a successful and caring perioperative nurse (who knew she would eventually marry Chef Tony, as well)! Today, Nancy Cabianca RN, CNOR is an exceptional example of perioperative nursing leadership. A natural go getter, Nancy has successfully passed certification exams in both Canada and the US, continuing to widen the effect she has on the profession. There is no doubt she has made a significant impact at her current facility in her role as staff nurse at the Queens Medical Center, Same Day Surgery Operating Room in Oahu, HI.
Also functioning as the Unit Educator in addition to a staff nurse, Nancy works closely with the charge nurse and manager to identify and provide for staff needs. While this is not a paid role, she eagerly hosts orientation for new staff, provides in-services based on educational needs, and assists in coordinating preceptorships for staff and students. In addition, Nancy has also volunteered to organize the on-call schdule covering emergency eye cases. Her efforts to improve patient care began in 2014, as she accepted the challenge to increase the perioperative certification rate in her facility. In her first year alone, she successfully shepherded27 nurses to participate in the Take 2 Program, CCI's program that allows nurses to take the CNOR exam twice in a year's time.. Throughout this effort, Nancy took it upon herself to research the facility funding available to nurses, prepare a management proposal including exam prep courses and resources, and reached out to nurses in multiple OR departments, including her hospital's sister facility. This initial effort increased the main operating room certification rate from 40% to 52%, and the same day surgery rate from 28% to an astonishing 74%. A third title, which she has unofficially and successfully carried for years, is that of CNOR Coach; continuing efforts to help other nurses become certified.
Nancy earned her Certificate in Perioperative Nursing from the Canadian Nurses Association in April 2005, but when she began working as a travel nursing in 2008, she did not maintain it. Disappointed in herself for letting it lapse, she wanted to become CNOR-certified for her own personal pride in achieving excellence in the care she provides. In 2015, she gave herself an early birthday gift and passed the CNOR exam the day before her birthday. Being certified not only validates her proficiency in her specialty, but also improves the confidence she has in her practice, and boosts job satisfaction. Nancy explains that certification demonstrates a nurse's commitment to excellence in the field, and it has always been a professional goal of hers.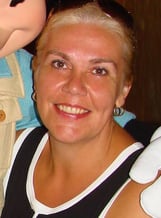 When the opportunity arose in 2016 to become a CNOR Coach as a CCI volunteer, Nancy was eager to submit her application. Experiencing the value of certification after passing the CNOR exam, along with the success of her Take 2 initiative, she knew she could continue to help nurses achieve certification. Nancy works with the SSI and the Clinical Education Department in their efforts to continue the Take 2 program. She has seen firsthand the benefits of having a grassroots champion among staff who campaigns for certification, willing to help when a need arises. One of her biggest successes as a CNOR Coach has been the team building aspect. Working in a group allowed the nurses to encourage and support each other through the process. This has helped the team keep going and stay on track for a one-year timeline goals. The group texts each other questions and answers as well as quiz one another in the change rooms and lounge. As each nurse passes the exam, the team building continues with celebrations for the newly-certified nurse, knowing the nurse's success contributes to the team's collective success. Nancy can see the pride nurses have when they pass the CNOR exam, both in their renewed confidence and daily practice. The pride of the team grows as each nurse is successful.
As if she was not busy enough, Nancy serves as the co-chair on the facility's Celebration Committee. As Co-Chair, Nancy helps set the agenda and conduct meetings, recruits members, and prepares management budgets. Nancy, along with her co-chair Michelle Garson, organized and hosted the Nursing Grand Rounds Celebration Kick Off presentation in March. This event is part of the facility's annual celebration for National Certified Nurses Day on March 19. In addition to hosting the event, Nancy made sure all certified nurses were included in the celebration and worked tirelessly to assemble gifts for each of those 734 nurses.
Nancy's has worked in many specialties, including pediatric medical oncology, neonatal, pediatric, and adult ICU. She's also served in the emergency room, long term care facilities, as a medevac nurse, family practice office nurse, and most recently in the OR at Queens Medical Center. These ever-changing opportunities have kept her motivated and excited for many years. Not only has she changed specialties, but through nursing she has also had the opportunity to work in places such as Iqaluit in Canada's Eastern Arctic, Whitehorse in the Yukon Territory, and now in Honolulu, Hawaii. Whether she is at a patient's bedside, in an office, ambulance, airplane, helicopter, or a patient's home, she knows there is always someone in need who can benefit from the care of a nurse. This simple fact has kept her going. Nancy believes nurses should never quit being a nurse; if nurses do not find joy in their current specialty, she encourages them to explore other specialties.
People often ask nurses how difficult it is to take care of sick people all the time, usually posing the question "Isn't it depressing?" Nancy knows there is always going to be sick people regardless whether they are being cared for or not. Nancy knows this and believes she can make a difference to those in need. Even with terminally ill patients, Nancy finds it rewarding to know she can help them enjoy today and live with dignity. While she enjoys the technical side of the profession, Nancy is driven by the caring aspect of being a nurse. She remembers one curmudgeonly man whose entire outlook on life was brightened every time the nurses would sing "You are my sunshine, my only sunshine…" Twenty years later, she still smiles when thinking of this special moment, and the fact that they could make his day a little brighter just by taking the time to sing a little song with him. Nancy emphasizes, "I can't cure them but I certainly can care for them."