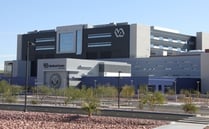 As the newest VA hospital in 19 years opened in May of 2013, there was no doubt that certified nurses would be highly involved in the activation process. Not only did certified nurses assist with design, equipment ordering, vendor collaboration, and departmental organization, but they collectively wrote 43 new Standard Operating Procedures for the facility. Fast forward five years later and VA Southern Nevada Healthcare System (VASNHS) is still highly encouraging and supportive of their certified nurses, allowing them to be recognized as a recipient of CCI's 2018 TrueNorth Award.
The facility has continued their direct effort towards working with certified nurses, VASNHS uses a point system as a part of their hiring process, asking all candidates if they are certified or willing to become certified. Nurses who are certified receive several points above non-certified peers, allowing them to have a definite advantage during the hiring process. The point system is also implemented into the nursing pay scale. Each certified nurse carries points to allow them to be placed higher on the clinical pay ladder. In addition to higher pay, certified nurses are supported by VASNHS to further emerge in the community of perioperative nurses. For instance, certified nurses are granted authorized absence and may use Tuition Support to attended the AORN Surgical Conference and Expo annually.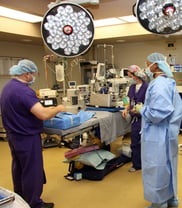 Once hired, non-certified nurses also have the opportunity to become certified with support of VASNHS. While VA hospitals may not pay for or reimburse employees to take any exam under federal policy, tuition support is available for each employee and can be used for certification prep courses. In addition, the facility has used $3,000 of the funding provided by Veteran's Affairs Central Office to purchase study materials as well as mobile carts for storage, to allow for easy access to materials among all staff. Emphasizing the importance of certification and continued education, VASNHS offers paid time to non-certified nurses to attend CNOR Study Prep Classes which are offered twice a month by the facility's CNOR Coach.
All certified nurses are celebrated at VASNHS several times throughout the year. Nurses' names appear in the facility newsletter upon receiving the CNOR certification and nurses are individually celebrated during staff unit meetings. All certified nurses and surgical technicians are celebrated annually with staff held potlucks and ceremonies featuring balloons, flowers and a certificate of achievement presented by the CNO and the Nursing Retention Committee. Photos of all certified nurses are also taken to be published in the facility newsletter at annual celebrations such as Recognition Week every March. Proud of their collective efforts, the facility predominantly displays three years of CNOR Strong certificates, Patient Centered Care designations as well as Extra Mile Award plaques. These continued efforts to support certification from within facility walls has allowed VASNHS to advance from a 2017 TrueNorth Honorable Mention to a 2018 TrueNorth Award recipient.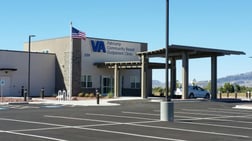 Literally built from the ground up with certified nurses and patient safety in mind, this 2018 TrueNorth Award recipient continues to remain true to their original goals. With no signs of slowing down, VA Southern Nevada Healthcare System is currently in the process of applying for the ANCC Pathway to Excellence Program. With 163 unit educational and training activities developed, coordinated, and presented by the facility's certified nurses since 2013, it is no doubt VASNHS is creating an environment of highly motivated contributors to the perioperative profession.
Editor's Note: This post was originally published on March 3, 2017 and has been updated for accuracy based on the facility's 2018 TrueNorth Award recipient status.