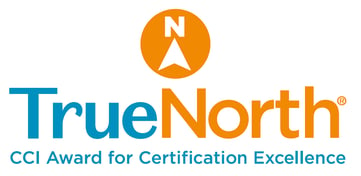 In many ways, certification acts as a compass directing a nurse's clinical practice towards nationally accepted standards. Nurses who attain certification, and the facilities that support them, demonstrate a commitment to improving patient outcomes and mastering the knowledge it takes to do so.
CCI developed the TrueNorth Award in 2013 to recognize facilities that use certification as a "true north" to guide their perioperative nurses to be lifelong learners, models of competent practice, and advocates for excellence and patient safety. To be considered for this high award of merit, facilities must apply and provide detailed information on how their organization recognizes and rewards certified nurses. Facilities are also required to demonstrate the impact certification had on both patients and staff and must include letters of endorsement to support the efforts of their facility.
We are excited to announce the winner of the 2022 TrueNorth Award is the National Institutes of Health Clinical Center (NIH CC). We had the pleasure of learning more about the NIH CC from Myra Henley, MSN, RN, CSSM, CNOR, OR Nurse Manager, who submitted the TrueNorth application on behalf of her facility. Information and quotes are provided courtesy of Myra Henley, MSN, RN, CSSM, CNOR.
Photo provided by National Institutes of Health Clinical Center

Q. How has your facility supported nurses who are pursuing certification?
To ensure nurses feel supported in their pursuit of certification, NIH CC provides financial support for those interested in certification. The facility covers not only the cost of prep courses, prep books, and reimbursement for the initial exam cost but also covers the cost of recertification for each nurse. NIH CC also sponsors nurses to attend annual conferences such as AORN, OR Manager, etc. Copies of the AORN guidelines are purchased by the Clinical Center Nursing Department (CCND) to have readily available for all staff.
The CCND also recognizes staff through an annual Certified Nurses Day celebration. NIH CC's passion for certification and support of certified nurses has put them on track to becoming a Magnet facility. Henley stated, "NIH CC is on the journey to Magnet designation with a component designated to support specialty certification."
Photo provided by National Institutes of Health Clinical Center

Q. In what ways has certification impacted the staff and patients in your facility?


NIH CC's certified nurses have taken many initiatives to improve the standards of practice within their facility, which have greatly impacted staff and patients. Initiatives include improving accurate documentation, updating unit standards of practice and policies, and developing strategies to increase on-time first start times.
OR Manager, Myra Henley elaborated on an initiative taken by a group of her certified nurses. She stated, "Implant workgroup created procedures that streamline the tissue implant tracking processes resulting in an increase in tissue implant documentation/tracking and cost-saving to the department and a 78% decrease unaccounted for implants that needed corrected recordings." NIH CC has also seen consistently positive scores over the last two years with their NDNQI surveys, "100% staff engagement in NDNQI survey for the past two years with consistent positive scores. The unit champion is a certified nurse. Certified nurses along with managers present data to staff and collaborate on action plans."
Certification allows nurses to demonstrate their commitment to exceptional patient safety and NIH CC has seen the direct impact this can have on their patients. They received an increase in positive patient feedback surveys and had a successful Joint Commission survey visit in 2021. NIH CC has set the standard for certified nurses within the facility and Henley said, "Our certified staff has become models for the unit, with many others encouraged to seek certification and model for the nursing department and facility." This model has led to all nurses in their OR who have achieved MSN, or BSN in the past 5 years being certified.
Photo provided by National Institutes of Health Clinical Center
Q. How does the staff in your facility celebrate the achievement of nurses?

As previously mentioned, the NIH CC recognizes its staff annually with the Certified Nurses Day celebration. NIH CC also recognizes certified staff in newsletters, and digital boards around the facility, and a slideshow is created and presented to showcase their accomplishments. Upon initial certification, nurses are presented with a pin, certificate, and small gift before peers. Leadership then adds their name to the certification bulletin board. Many award ceremonies are also held to facilitate certification celebrations. Staff Awards, Nursing Awards, and CEO Awards are all presented for outstanding accomplishments.
When the NIH CC won the TrueNorth Award. The award ceremony was live-streamed across the facility and recorded for later viewing. During the TrueNorth ceremony, plaques were handed out and are now proudly displayed within their facility. NIH CC went above and beyond to make their staff feel valued, they hired professional photographers to take pictures of this monumental moment to further display.

Q. Are there any other practices your facility has implemented to encourage and support certified nurses?


NIH CC created a clinical ladder to encourage and support nurses interested in certification. The Clinical Ladder seeks nurses for certification, while a bulletin board was created to highlight nurses when they become certified. During nurse's week, NIH CC has certified nurses present a gift including, snacks, study items, and a CNOR study guide to non-certified members to further promote certification.
"Magnet Ambassador and Nurse Managers facilitated a Certification Road Show and presented information on the certification benefits and answered any questions." Certified nurses also create promotional videos about a certification to be presented at staff meetings, the Road Show, and certification day. Outside of meetings and Road Shows, study groups are encouraged during down-time for exam preparation. If additional study material is requested from a nurse pursuing certification, NIH CC will happily provide additional resources at any time. NIH CC has also developed peer- champions throughout the unit to further encourage and support certified nurses."
Photo provided by National Institutes of Health Clinical Center


Q. Do you have any tips for other facilities looking to earn the TrueNorth award or increase their certification percentage?


Henley suggests, "Speak to each staff member individually to initiate the discussion regarding employee's thoughts on certification, what inspires them, discover barriers or challenges, preferred learning methods and assist with the development of a plan for each employee." Another tip Henley suggested is to collaborate with staff on a percentage goal to increase certification within your facility. Then post these goals throughout your facility and periodically revisit them.
Consistently recognizing staff is another approach Henley recommends. Certified Nurses Day is a great place to start for annual recognition. Not only should you provide recognition programs after certification has been achieved, but also provide resources to help your nurses be successful, and opportunities for additional learning and growth. However, Henley's most impactful tip to increase certification within your facility is to "lead by example and continue to be supportive. As lifelong learners, directors, nurse managers, and leaders are also encouraged to hold certifications as we support staff."
Through endless support, recognition, encouragement, and leadership, NIH CC exemplifies the standard for the TrueNorth Award and has paved the way for future facilities to showcase the importance of certification. Their dedication to certification helps guide their staff to be lifelong learners, models of competent practice, and advocates for excellence and patient safety.
Congratulations to the National Institutes of Health Clinical Center for going above and beyond for their nurses, patients, and community!
2022 Special Commendations
In addition to our 2022 TrueNorth recipient, we also had several facilities that stood out to the evaluation committee and earned the runner-up and special commendation awards.
2022 TrueNorth Runner-Up:

Inova Fairfax Medical Campus-Inova Heart & Vascular Institute - CVOR

2022 Special Commendation -North Kansas City Hospital

2022 Special Commendation -Houston Methodist Clear Lake Hospital

2022 Special Commendation –Greenwich Hospital