Celebrate 40 Years of CNOR With Us
2019 is a noteworthy year at CCI because it marks the 40th anniversary of the CNOR credential. This milestone holds significant value, as it represents 40 years of continued dedication to safe, quality patient care and professional development through lifelong learning. To celebrate, we are taking a moment to reflect on the past 40 years.
History of CNOR
The journey towards CNOR certification began back in 1978 in the walls of AORN. During that time, the AORN House of Delegates of the 1978 Congress voted to provide a certification program for operating room nurses. At this time, the AORN Board of Directors appointed a Certification Council, which consisted of five AORN members and four members from associated professional nursing organizations.

The Certification Council was responsible for the development, direction, implementation, and evaluation of the entire certification process. The Certification Council introduced the CNOR Credential in 1979. As nurse Illana O. Staudigl recalls, "It was very exciting to follow the progression of the idea when it was first discussed at the AORN Congress until it became fact." The Certification Council brought in volunteer nurses to sit for the trial exam to help iron out those last-minute details. The rest is history!
How Times Have Changed
In 1979, nurses took the exam using paper and pencil, which is almost foreign to most nurses taking the exam now (thank you, technology). As expected, the composition of the exam has also changed over the years. In the early days, the focus was on personal patient care. When the Certification Council wrote the test, the term "Operating Room Nurse" focused on the care of patients through the preoperative, intraoperative, and postoperative phases. Nursing activities during this time were also limited to the physical confines of the operating room.
Now, when referring to a "perioperative nurse," the focus is on comprehensive patient care through each phase of the surgical experience. The perioperative nurse currently assesses the patient by collecting, organizing, and prioritizing patient data. From there, the nurse establishes a diagnosis and assigns desired patient outcomes to develop an individualized patient plan of care. Additionally, the perioperative nurse works both independently and with other healthcare professionals in a variety of environments such as the PACU, surgical suite, clinics, the presurgical unit, or holding area.
A Time for Reflection
The passing of anniversaries also brings reflection. In honor of CNOR's 40th year, we have asked nurses who earned their CNOR credential in 1979 for their advice.
What advice would you give to nurses who are preparing to take the CNOR exam?


Ilana O. Staudigl: 37+ years as a nurse
"Put your all into learning, and practicing what you are learning. The certification is a valuable reward. Studying helps with keeping up with new procedures and improving patient care."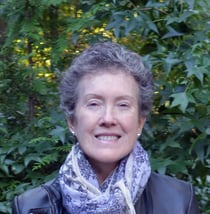 Melanie McKennett: 44 years as a nurse
"Use the supplies (review items, journal articles, review courses) provided and remember it is testing your knowledge of the standards of practice, not your individual organization's practice. Also, remember you are already a professional perioperative nurse and KNOW how to care for patients."
What advice would you give newly certified nurses?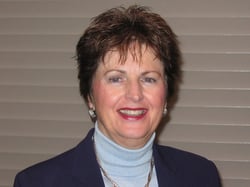 Pat Mews, MHA, RN, CNOR: 45 years as an RN and ten years as an LPN
"Take advantage of your CNOR, but continue to practice the things that you learned when preparing and studying for the exam. Also, continue to learn. Just having 'CNOR' behind your name does not make you an expert, but continual learning helps support your CNOR. To work in perioperative nursing, one must remember that in order to support your CNOR, you must be a 'life-long learner.'"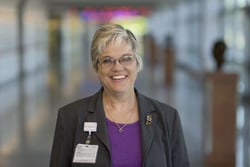 Darlene Hinkle: 42 years as a nurse
"Be proud of the CNOR – I still remember it being harder than my nursing boards!! The certification is something to be proud of and demonstrates our OR professionalism and competency."
How has having the CNOR credential helped you in your career?


Joan Sp
ear: 45 years as a nurse
"CNOR is a recognized credential that is valued. I felt the credential demonstrated I was truly committed to excellence in providing nursing care and leadership."
References
Rothrock, J.C. (Ed.). (2019). Alexander's care of the patient in surgery (16th ed.). St. Louis, MO: Elsevier.