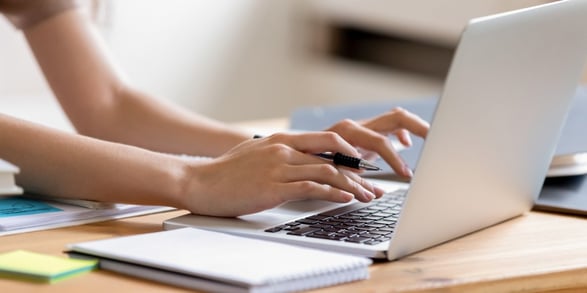 Congratulations! You have taken the first step toward earning your credential by recognizing the importance of certification and deciding to begin exam preparation. Now is the time to study and make sure you adequately prepare. Here are a few tips to help as you start this process.
1. Determine Which Testing Method is Right for You
CCI now offers two options for completing your certification exam. You may choose to take your exam at an in-person testing center or via a remote proctor. In-person exams can be taken at testing centers located throughout the U.S. and internationally. Remote proctoring is now temporarily available as an alternative to in-person testing centers. This allows you to take the exam online from your home or the location of your choice using a secure live monitoring system.
You will be able to schedule an appointment to take your exam by either method after successfully completing the application process through CCI.
2. Organize Your Study Space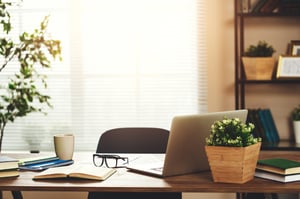 Set yourself up for success by organizing a productive, distraction-free study space. You want to make sure your space is comfortable, and somewhere you can focus. For example, some people thrive studying in coffee shops, while others need to be in complete silence. It doesn't matter what your space looks like, as long as it works for you and you take the time to get it right.
3. Organize Your Time
Organizing your time is a critical component to ensuring you have the ability to review every subject area. Consider using a calendar to schedule your study sessions to make sure you are free of disturbances. Being organized will prevent you from saving all your studying for the week before the exam, and ensure you have enough time to review all your materials. We recommend a minimum of three months for exam study and preparation.
4. Test Yourself
Testing your knowledge is an excellent way to identify your weak spots and find the areas you need to spend more time working on. When you test yourself, you are actively pulling the information from your memory, which is not required when you are merely reading material. Check out the practice exams offered by CCI for both the CNOR and CSSM credentials in the CCI Online Store!
5. Take Mental Breaks
Taking regular breaks is beneficial for retaining information. Although it seems tempting to study for hours on end, that method can actually be counterproductive. Just as you would break up your training sessions for a marathon, you want to approach studying the same way. Above all else, make sure you find a routine that works best for you.
6. Make Studying Enjoyable
Even when you enjoy the material you are studying, there still might be more "fun" things you would rather do with your time. To help you look forward to those planned study sessions, find ways to make it enjoyable. Treat yourself to a piece of your favorite chocolate for every correct answer, or ten minutes browsing the web for every 30 minutes spent studying!
7. Use Multiple Studying Techniques
Utilizing multiple study techniques helps you truly learn and understand the information you're studying. CCI offers several different study materials in the online store, such as prep books, practice exams, and on-demand prep courses. We also offer complimentary study resources on the CCI website. Navigate to the Learn tab on our website and select the credential you're preparing for. Towards the bottom of the page, you will find our free exam resources including practice questions and study outlines. Everyone's study preferences differ, so try multiple techniques to see what works best for you!
8. Take Care of Yourself
Be sure to get enough rest leading up to the day of your exam. Getting into a steady sleep routine will ensure you are well-rested on test day. Studies show that a lack of sleep can inhibit your cognitive abilities. It's also encouraged to eat a balanced meal the day of, despite those pre-exam jitters you may have! You want to show up to your exam well-rested, full, and focused.
Preparing for exams can be stressful, and there is no magic formula. Committing time to study regularly, getting organized, and trying different techniques will undoubtedly improve your exam-prep process. What does your exam-prep routine look like?