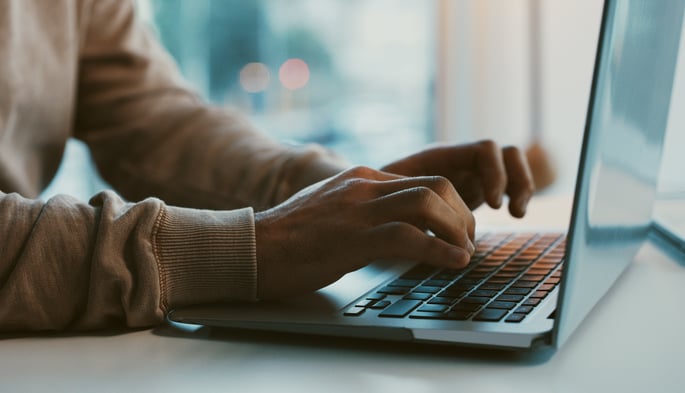 Remote Secure Proctored Examinations are new to the realm of test taking. This method of test delivery allows you to take your exam in the comfort of your own home. Enjoy the flexibility and schedule your next exam remotely.
1. Computer Compatibility
You must ensure your device is compatible with PSI's Live Remote Proctoring testing. PSI is compatible with both Windows and MAC OS.
PC Compatibility- Windows 8.1, 10, and 11 are required.
To find your window version, right-click on the window icon and select "run" in the box labeled "open" and type in the word "winver". Press enter
Mac Compatibility- Versions 10.13, 10.14, 10.15, or 10.16 operating systems required.
To find out what version you have on a Mac click on the Apple icon and click on "about this mac".
2. Technical Requirements
Prior to scheduling your remote exam make sure you are fully equipped and have the following items.
Laptop or desktop computer

Webcam

Microphone

Stable Broadband Internet Connection – Minimum 300 Kbps

A wired connection is preferred over wireless (Wi-fi)

The current version of your preferred web browser




PC Compatibility- Firefox and Chrome can be used. Edge and Internet Explorer cannot be used.
Mac Compatibility- Safari, Firefox, or Chrome can be used.
3. What Is NOT Allowed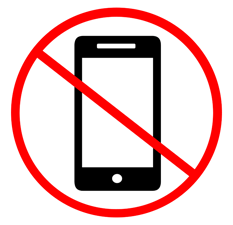 It is also important to recognize what is NOT permitted and will result in a forfeited exam attempt. You cannot take your remote exam using Chromebooks, tablets, touchscreens, or cell phones, as these items are incompatible. Dual screens or multiple monitors are also not permitted.
4. Check Your Work Computer
Using a work computer for your remote exam is not recommended, which also includes connecting to your company's internet. If you must use your work computer, you must have administrative rights with permission to disable the firewall for remote access. You also need to be able to download and install PSI's secure web browser. This must be completed prior to taking an exam on a work computer; however, the compatibility test before launching your exam does not test for administrative rights and firewalls. If you launch your remote exam with a work computer or are connected to your company's internet and do not have administrative rights, you will forfeit your exam attempt.
5. System Check
To ensure your computer is compatible with PSI's system requirements, you will need to use the system Compatibility Check on your device and the internet to test your network's bandwidth. When you run your system check, run this on your device in the same room you plan to take the exam. This can be done multiple times and can be done before scheduling your remote exam.
Check Your System Compatibility
6. Login Early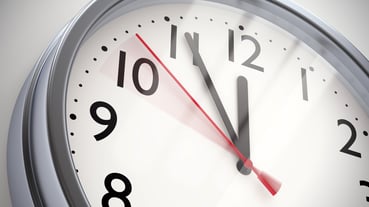 Similar to in-person exams, you will want to be early for your remote exam. You can log in 30 minutes before your exam start time and will not be able to launch your exam if you are more than 30 minutes late. Any late attendance will result in a forfeited exam attempt. If you encounter any issues while logging into your remote exam, contact PSI's Technical Support team at 855-834-8752.
7. Be Ready For Your Check-in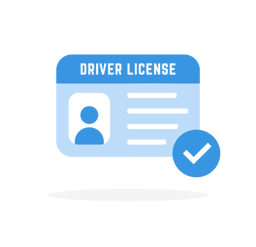 Prior to launching your exam, you will be required to "check in" with your proctor. The check-in process takes an average of 5 minutes. During this check-in, your proctor will identify you and scan the room you are testing in, and may ask you to remove certain items from your testing area. To complete this check-in, you will need your government-issued photo ID, and your first and last name must match your CCI account. Military identification cannot be used for remotely proctored exams. Failure to provide appropriate identification at check-in will result in a forfeited exam attempt.
8. Technical Support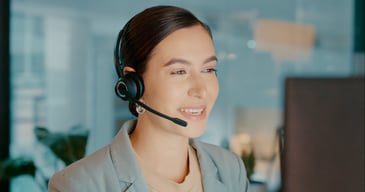 If you lose your internet connection at any time during your remote exam, do not panic. The proctor will wait several minutes for you to reconnect. If you are gone for more than 30 minutes due to connectivity issues, your session will be ended and will need to be rescheduled. If you encounter any problems while taking your remote exam, contact PSI's Technical Support team at 855-834-8752. If your exam session ends before you complete your exam, contact CCI at info@cc-institute.org or 888-257-2667.
Remote Secure Proctored Examinations continue to become more popular among both test administrators and test takers. Being prepared for your remote exam allows for more comfort, flexibility, and peace of mind while taking your exam.