Earning your CNOR represents a deep personal commitment to nursing excellence and outstanding patient care. And that doesn't end once you pass the exam! To demonstrate your continued competency, you may recertify your credential. Your CNOR credential is valid for a period of five years. After that time period, you may apply for recertification. Simple enough, right? Read on for useful information on the steps to take, available methods, alternatives, and some tips and tricks as you navigate the road to recertification.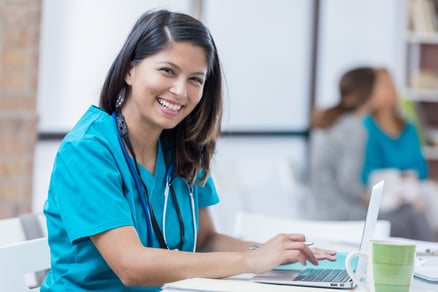 Importance of Recertification
Before we get into the details of how you recertify your credential, we should first tell you the benefits of recertification. First things first, receiving your credential is a significant achievement in your career and shows evidence of personal commitment and achievement. Obtaining your CNOR also enhances your professional credibility, validates your knowledge, demonstrates a commitment to the highest level of patient care and institutional safety, and is an indicator of the attainment of practice standards. Maintaining your CNOR credential shows that you will continue to further your knowledge while validating your clinical practice and helping to advance the perioperative field.
Steps to Recertification
Knowing Your Accrual Period
Your accrual period is the timeframe in which you must complete your recertification activities. Knowing your accrual period will allow you to stay on track with your recertification method. Your accrual period begins January 1 of the year you became certified or recertified and concludes December 31 of the fifth calendar year. You may log activities in your CCI account at any time.




Choose a Recertification Method and Complete Activities
There are three methods a nurse can choose from to demonstrate ongoing competency maintenance. Committing to furthering your knowledge and staying current with the latest perioperative practice standards is required by all three methods.



Professional Activity Points
Engage in eligible professional activities during your accrual period to earn points toward your recertification. Within your five-year accrual period, you must earn 300 points. There are a variety of ways you can earn points, including many activities you are probably already involved in. Some examples include precepting and mentoring, volunteering, publishing, and board or committee service. There are also free activities worth points in the CCI store, which is a great place to start!
Continuing Education Contact Hours
Using academic credit, continuing education contact hours, or continuing medical education credits, you must earn 125 contact hours during the accrual period. This option is only available to nurses who were CNOR-certified on or before 12/31/18 and due for recertification between 2021 - 2025.
Meet Eligibility Requirements
When considering recertification, it is essential that you confirm your eligibility at the time of application.
Be CNOR-certified and hold a current unrestricted RN license
Currently working full- or part-time in perioperative nursing in the areas of nursing education, administration, research, or clinical practice
Have worked a minimum of 500 hours in perioperative nursing within the five-year accrual period; with a minimum of 250 hours in the intraoperative setting in the areas of nursing education, administration, research, or clinical practice
Complete Application and Pay Fee
You may recertify at any time in the calendar year following the end of your accrual period. Once you confirm your eligibility and record your activities in your CCI account, you are ready to submit your application and payment. The online application may be submitted between January 1 – December 31 of your recertification year. If you are recertifying by taking the CNOR exam, please refer to the CNOR Handbook for testing application deadlines.
Helpful Tips and Tricks
Recertify on or Before July 1st
If you are an early bird and able to recertify on or before July 1st of your recertification year, then you will receive $50 off your recertification fee! To put that into perspective, you could finally buy those new scrubs you've been eyeing with the money you saved.
Use the Recertification Guide and Checklist
CNOR Recertification Guide
The brand new CNOR Recertification Guide should be your best friend throughout your accrual period. The Recertification Guide lays out all the steps you need to complete for recertification, along with providing detailed information on each method. Also, the CNOR Recertification Guide includes points logs where you can track your progress throughout your accrual period!
Recertification Checklist
The recertification checklist is an excellent tool to outline the steps as your recertification year approaches. The checklist offers a high-level overview of what is required in order to recertify.
Consider Your Recertification Alternatives
Life happens, but you have options! If you need more time to complete activities, are retiring from the OR, or are ineligible for recertification here are your alternatives:
CNOR Extension Year
If you were not able to complete all your activities during your accrual period, you may be able to apply for a one-year extension. To do this, you need to complete the online application which is available by logging into your CCI account.
CNOR Emeritus Status
If you are retiring from surgical services or ineligible for recertification, you may preserve your CNOR credential with a one-time application for Emeritus Status. You can access this online application through your CCI account.
Don't Be Afraid to Ask Questions
CCI staff is here to help you maintain your credential. If you have any questions, do not hesitate to contact our Customer Service Department. They are open 8:00 am – 4:00 pm MT and can be reached at 888.257.2667 or info@cc-institute.org.