The Certified Ambulatory Surgery Nurse (CNAMB) certification was developed for perioperative nurses working in the ambulatory surgery setting seeking to improve and validate their professional competencies. CNAMB certification assesses the knowledge and skills of a perioperative nurse with a minimum of two years of clinical practice in the ambulatory surgery setting and confirms a certificant has met established eligibility standards of competence.
Overview of the Exam
CNAMB certification is earned by passing a computer-based exam. Each nurse is allotted 3 hours and 45 minutes to complete 200 multiple-choice questions. The nine subject areas covered on the exam are:
20% Intraoperative Care
14% Perioperative Patient Assessment and Diagnosis
12% Preoperative Plan of Care
12% Communication
10% Postoperative/Transfer of Care
10% Professional Accountability
9% Management of Personnel, Services, and Materials
8% Instrument processing and supply management
5% Emergency Situations
You can learn more about the CNAMB exam, including a breakdown of each subject area in the CNAMB Handbook.
Eligibility Requirements for CNAMB
If you are interested in earning your CNAMB credential, you must first ensure you are eligible to sit for the exam. You cannot apply if you do not meet the eligibility requirements. These requirements differ based on what credentials you already hold and your current level of education. Refer to the chart below to determine your eligibility requirements.

The Application Process
Once you have determined that the CNAMB credential is right for you, you can now begin the application process. The exam application steps are:
Confirm your eligibility.
Determine when you would like to take the exam. Your testing window will begin the calendar month after your application is approved.
You may submit your application online at any time by creating a CCI account or logging into your existing account.
You can schedule your exam by clicking on the "PSI Exam Scheduling" button in your CCI account after your application is submitted. For additional testing center information, please refer to the
Exam Prep and Exam Resources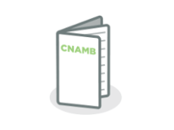 CNAMB Handbook: The CNAMB Handbook is the complete guide to the CNAMB credential. It outlines everything from how the exam is developed to recertification methods. We suggest downloading the handbook at the beginning of your CNAMB journey and referencing it often.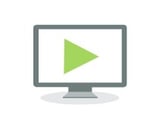 CNAMB Certification Webinars: These complimentary webinars are great for learning about exam subject areas and test-taking strategies. The webinars are completely free and provide attendees with time at the end to ask the CCI team questions. You can check out the CCI Events Page to see the schedule for upcoming webinars. We also post recordings of past webinars on the CCI YouTube Channel.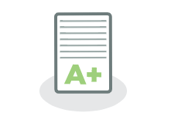 CNAMB Exam Study Plan: The CNAMB Exam Study Plan allows you to develop a personalized study outline. It provides general readings and references for each subject area. This free tool is a great starting point when preparing for the exam.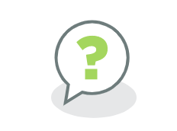 CNAMB Practice Questions: Explore the format and structure of the CNAMB Exam questions with these free practice questions. This is a great resource to help you get familiar with the types of questions on the exam.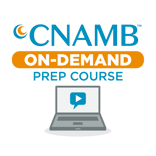 CNAMB On-Demand Prep Course: Prepare for the CNAMB exam on your own time and at your own pace with CCI's CNAMB On-Demand Prep Course. This is an interactive online course designed to provide foundational information relevant to preparing for the CNAMB exam. The CNAMB On-Demand Prep Course is available in the CCI store for only $149.


Recertification Process
The rapid rate of change in the modern perioperative setting requires a conscious effort to maintain competency. When you recertify your CNAMB credential, you demonstrate a continued dedication to perioperative excellence, an ongoing commitment to specialized knowledge, and a personal commitment to patient safety.
Recertification Eligibility Requirements
To prepare for your recertification, you will want to begin by confirming your eligibility. The eligibility requirements for CNAMB recertification are:
You are currently employed full- or part-time in an ambulatory surgery setting with a minimum of 500 hours experience per year in an eligible role in the perioperative setting. This is a total of 1500 hours during your 3-year accrual cycle.
Once you hold the CNAMB credential, there is no requirement for hours worked in intraoperative care.
The employment setting may be hospital-based, free-standing, or physician-owned.
The role may be clinical, administrative, educational, or research.
Experience in a non-paid, volunteer capacity is acceptable.
You hold an active CNAMB credential.
You hold a current, unrestricted RN license.


CNAMB Recertification Steps
Complete the following steps to recertify your credential:
Confirm eligibility requirements.
Complete your initial self-reflection based on certification exam performance. The self-reflection is due within 30 days of passing the exam.
Meet the professional activities requirement during your accrual period and log points earned in your CCI account.
Complete your next recertification cycle self-reflection by December 31st of your recertification year. This will be used to determine the professional development plan for your next accrual period.
Confirm that all points activities and your self-reflection are completed and logged into your CCI account. Pay the recertification fee.
Begin next 3-year certification cycle.


To learn more about the recertification process for CNAMB, head to the CNAMB Handbook.


The CNAMB certification validates the skills and knowledge of perioperative nurses working in the ambulatory surgery setting and recognizes the important role nurses play in delivering safe patient care. Join an elite group of certified nurses demonstrating perioperative nursing competency and an ongoing dedication to patient safety by applying for the CNAMB credential!