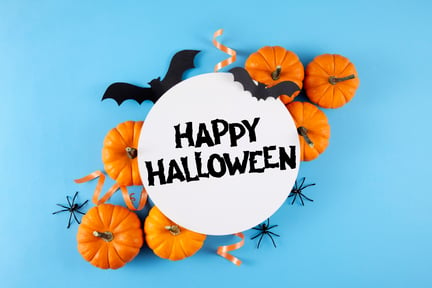 As it's the spookiest time of year, you, and those you know, might be looking for some costume ideas. There are countless options to choose from! Although nurses are a popular Halloween costume choice, the costumes often don't accurately depict the profession. Moreover, there's a lack of costume representation in the perioperative nursing field. But do not fear! We're here to provide tips to share with friends and family to ensure their perioperative nursing costumes are spot on!

1. Wear Scrubs
To dress like a perioperative nurse for Halloween, you can start by wearing a set of scrubs. Scrubs are an essential part of a perioperative nurse's professional wardrobe, as they spend their time either in the operating room or interacting with patients. Durability, hygiene, and comfort are the top reasons scrubs are the professional wear for perioperative nurses.

2. Forgo the Stethoscope
It is a common misconception that all nurses wear a stethoscope. Perioperative nurses do not typically wear stethoscopes because they are not needed for their daily tasks, either inside or outside the operating room. If stethoscopes aren't used in a perioperative nurse's day-to-day, there is no need to incorporate one in your Halloween costume!
3. Have a Head Covering
While in surgery, the safety of a patient is of utmost importance. Perioperative nurses wear head coverings to prevent hair from getting in the way and impeding the sterile surgical field, making it an essential uniform component. To correctly don a head covering for your Halloween costume, secure your hat/cap over your ears to ensure your hair is covered and flyaways are maintained. Also, if you have long hair, ensure it is tied back!



Happy Trick or Treating, Nurses!
Halloween is the perfect time to show off your perioperative nursing pride. We hope our tips help create perioperative nursing costumes that are both festive and informative.
Tag us on social media so we can see your spooktacular costumes, and follow us for updates in perioperative nursing and professional development opportunities.