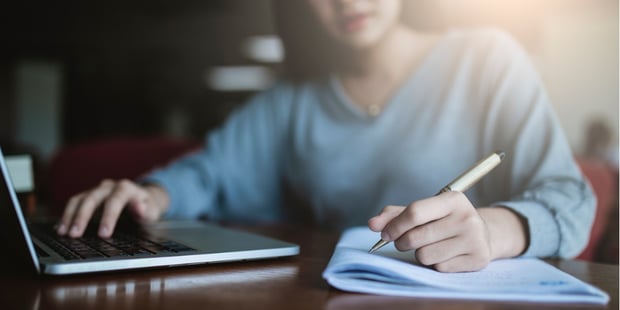 Professional development is an integral component of staying informed on new findings and best practices in a continuously changing field. By completing professional development activities, you can learn about current best practices and new findings within the perioperative field. These opportunities come in a variety of forms and are available to everyone. Here are some professional development opportunities for you to consider.

Certifications for Perioperative Nurses
Specialty nursing certification is the formal process in which a certifying agency validates a nurse's knowledge, skills, and abilities in a defined role and clinical area. Certification allows nurses to demonstrate their commitment to exceptional patient safety and adhere to the current standards in their field of practice. Nurses seek certification for numerous reasons, like professional validations, career advancement opportunities, and a sense of personal accomplishment.
CNOR

®
The Certified Perioperative Nurse (CNOR) credential is the only accredited certification for perioperative registered nurses. The CNOR certification, held by more than 40,000 nurses internationally, assesses a perioperative nurse's knowledge and skills with a minimum of two years of clinical practice. Earning the CNOR is a mark of distinction and demonstrates a commitment to upholding the highest standards of patient safety.
CSSM

®
The Certified Surgical Services Manager (CSSM) certification is the only perioperative management credential. This credential is for perioperative managers, directors, and nurses who oversee personnel, a budge, business unit, or service line. The CSSM recognizes the critical role managers play in delivering safe patient care.
CNS-CP

®
The Clinical Nurse Specialist Perioperative Certification credential (CNS-CP) is intended for advanced practice registered nurses who have completed graduate preparations (Master's or Doctorate) in the CNS role. The CNS-CP credential focuses on several key factors, such as the promotion of patient safety, facilitating the use of evidence-based practice, and expert guidance and support of the perioperative team. Specialty certification helps bridge the gap between initial certification as an APRN and specialty practice.
CNAMB

®
The Certified Ambulatory Surgery Nurse (CNAMB) certification is designed for perioperative nurses working in the ambulatory surgery setting who seek to improve and validate their professional competencies. CNAMB certification assesses the knowledge and skills of a perioperative nurse with a minimum of two years of clinical practice in the ambulatory setting. The CNAMB credential validates a certificant has met established eligibility standards of competence.
CFPN

®
CCI's newest credential, the Certified Foundational Perioperative Nurse (CFPN), is for nurses who are early in their perioperative nursing career. CFPN was designed to give perioperative nurses a firm foundation for career-long professional development success.
Continuing education and points activities are the most widespread form of professional development opportunities. This broad category includes activities such as complex case studies, webinars, and games.
Free Educational Activities
The CCI Online Store offers a variety of professional development points activities for perioperative nurses and leaders. From case studies to crossword puzzles, these free educational activities are sure to fit any perioperative professional's needs. By completing the activity, you not only gain more knowledge of the perioperative field, but you can also earn points toward recertification.


AACN
The American Association of Critical-Care Nurses (AACN) offers an extensive assortment of continuing education activities for critical-care nurses. Numerous topics are addressed, and there are hundreds of activities available. Members have free unlimited access to these activities. For a limited time, non-members can also access them for free.
AORN
The Association of periOperative Nurses (AORN) provides nurses with many continuing education opportunities that are free for their members. There is a wide range of activities, including leadership development courses for perioperative nurses.
Certificates of Mastery and microcredentials are an excellent method for furthering your knowledge in specific topic areas.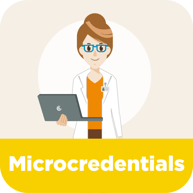 Microcredentials
New to CCI, we are excited to offer microcredentials to our nurses. Microcredentials will focus on a specific topic, and the course will take approximately five to eight hours to complete. Nurses will have 90 days to complete all the necessary coursework to earn the digital badge and certificate of completion.


Surgical Services Business Management Certificate of Mastery
Expand and validate your business knowledge in the surgical services environment, with the Surgical Services Business Management Certificate of Mastery, presented in partnership with Surgical Business Management Group (SBMG). This program will verify, validate, and attest that specific skills and competencies have been achieved.
With the perioperative nursing profession continually changing, professional development is essential to remain informed on current best practices and new findings. Pursuing professional development looks different for every nurse and can be done in a variety of ways. Whether you are looking to earn a professional certification, complete activities to maintain your credential, or complete a mastery certificate to further your career, we encourage you to explore the ample opportunities available!