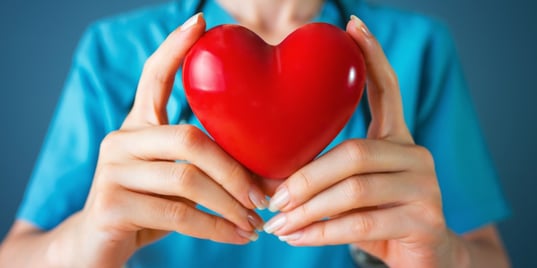 In a profession where your focus lies on taking care of others, it can be challenging to find the time and energy to take care of yourself. Self-care is doing an activity to improve your health, whether it's mentally or physically. Making the time for self-care is incredibly important and can significantly improve your overall health. Here are a few ideas to try out!
1. Use Positive Self-Talk
Self-talk is your naturally occurring internal dialogue, which can be both negative and positive. Adapting your self-talk to be affirming and positive can take practice but is a valuable tool for how you perceive yourself and respond to events around you. Incorporating positive self-talk can help boost your confidence, reduce stress, and curb negative emotions. A few great phrases to get you going are:
"I can do anything I set my mind to."
"I am capable and strong. I can get through this."
"I can't control what other people say or do. I can only control myself."


2. Meditation
Mediation is known to have a variety of benefits. It not only allows you to slow down and take a moment to breathe, but it can also enhance self-awareness and improve sleep. There are a variety of guided meditation apps that can help get you started, track your progress, and keep you on track!
3. Spend Time Outside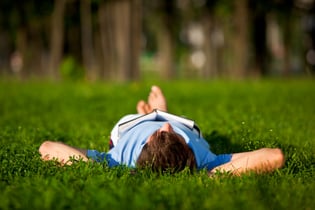 Spending time outside can be exceptionally beneficial to your overall well-being. Enjoying the sunshine not only increases vitamin D levels, but can also boost your immunity, decrease anxiety levels, and improve sleep. You can enjoy the great outdoors by simply taking a walk on your favorite trail or enjoying the sunshine at the park. Whatever you do is up to you; just don't forget your sunscreen!
4. Keep a Journal
Keeping a journal is an excellent avenue for checking-in with yourself and reflecting on your experiences. Writing down thoughts and ideas can spark creativity, boost your mood, and help you navigate negative emotions, among much more. Staying consistent with journaling can be challenging, so here are a few tips to help you form the habit.
Create a relaxing routine around journaling
Look up writing prompt
Don't focus on being "perfect"
5. Get Moving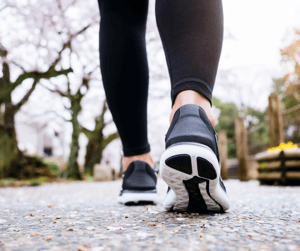 When your career involves you being on your feet all day, adding more movement to your life doesn't always seem appealing. Exercise, of all kinds, is an essential component of living a healthy life. Aside from helping you stay physically fit, it can help reduce stress, improve brain functions, improve sleep, and boost your mood. The best part is you can incorporate any type of movement you like. Yoga, cycling, and walking are all great low-impact options.
6. Stay in Touch with Family and Friends
Connecting with loved ones is an easy way to increase feelings of happiness and self-worth. This activity can be as simple as a phone call, text message, email, or letter. It is never too late to reconnect with an old friend, former colleague, or family member!
7. Create a Routine to Unwind
Whether you are working during the day or at night, creating a routine to unwind can considerably impact how well you recharge. Your routine may vary, but having a few staples you stay consistent with can make all the difference. A few actions you might add to your unwinding routine are:
Taking a hot shower to relax your muscles and wash the day away
Stretching
Reading
Meditation
A cup of hot tea before bed



Self-care can be as simple as sending a text to an old friend or more ambitious, like establishing a regular exercise routine. It's necessary to incorporate some self-care into your life every day, regardless of what that looks like. A little love goes a long way, and you will be better equipped to help others when you are mentally and physically healthy yourself. How have you been implementing self-care into your routine?