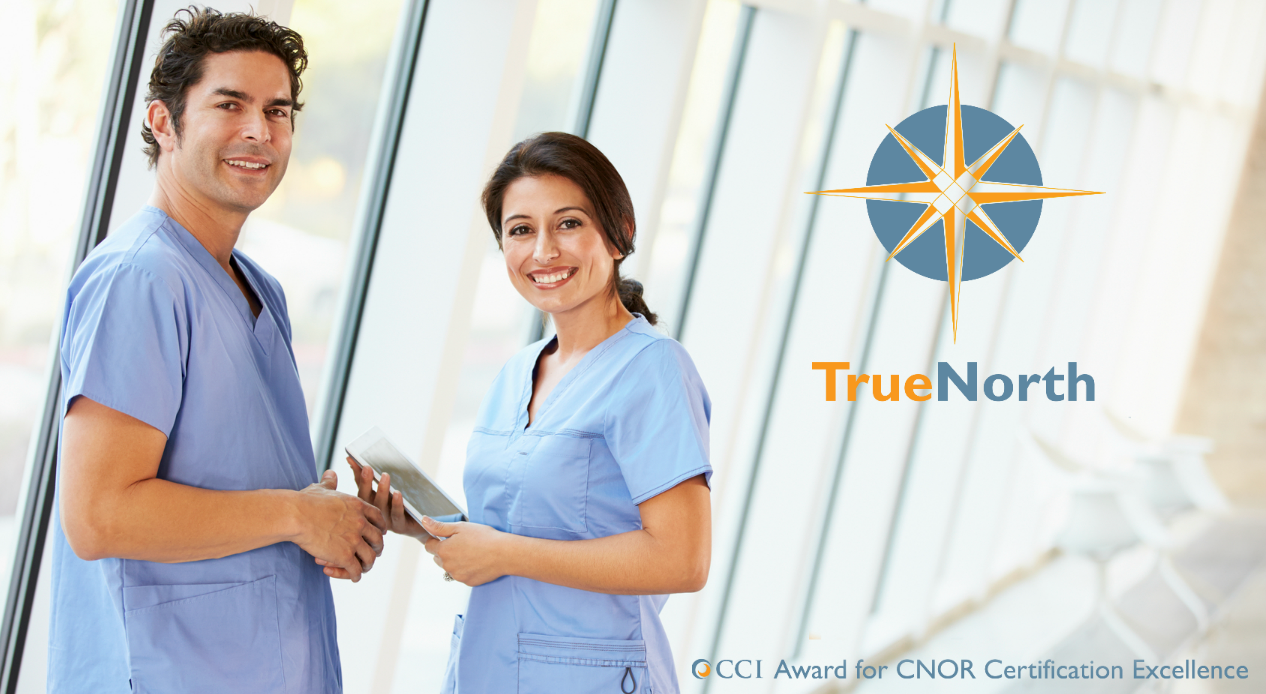 As the only accredited credentialing program for perioperative registered nurses, CNOR certification is the gold standard. Earning the CNOR credential is a mark of distinction and a highly sought after personal and professional accomplishment. CNOR-certified nurses are committed to providing the highest quality care to their surgical patients.
In 2013, CCI developed the TrueNorth Award to recognize organizations that use CNOR certification as a "true north" to guide their perioperative nursing staff to be lifelong learners, models of competent practice, and advocates for patient safety excellence. This award is the among the highest honors bestowed upon a perioperative department, with prizes totaling $5,000. The TrueNorth Award includes five certification fee vouchers, funds for a facility celebratory reception, a commemorative recognition plaque, and more.
Interested in applying but not sure where to begin? To assist applicants, CCI has broken the process down into five simple steps.
Read More
Topics: TrueNorth